CAPTAIN AHAB'S "Figurehead" Bar Soap
TL;DR

keeps your skin moisturized and hydrated

custom blend of argan oil, kokum butter, and botanicals

botanicals provide additional skin enrichments

NO added detergents, parabens or surfactants
What does it smell like?
Our Figurehead scent is a clean, smooth, woodsy blend featuring notes of lemon peel and cypress, topped with evergreen, cedar, and fir. This fragrance is infused with natural essential oils including fir balsam. This scent will take you back to your childhood of hunting for the perfect Christmas tree and the fresh scent of the recently sliced trunk.
What does it do?
Captain Ahab's "tragically great" bar soap is the cure for crusty husks! This exquisite bar soap contains a custom blend of natural hydrators such as Moroccan Argan oil, Coconut Oil, and Kokum Butter. The added botanicals including aloe, Irish moss, and marshmallow root provide additional skin enrichments. Captain Ahab's Bar Soap is smooth and builds a creamy lather without using added detergents, parabens or surfactants.  
The specs:
Captain Ahab's Bar Soap is lovingly hand-poured in 2" x 3" 4 oz. molds then shrink wrapped.
How to use:
Rub between hands, washcloth, or loofa to build lather then apply all over body. I mean c'mon, you know how to use soap!
Ingredients:
Sorbitol, Coconut Oil, Propylene Glycol, Stearic Acid, Glycerin, Water, Sodium Hydroxide, Argan Oil, Kokum Butter, Silk Amino Acids, Calendula Extract, Sunflower Extract, Aloe Leaf Extract, Carrageenan Extract, Marshmallow Root Extract, Titanium Dioxide, Fragrance
Terms:
Choppy Seas Trading Company is dedicated to providing the best handmade goods for the everyday sailor. We understand navigating the choppy seas of life can be hard. That is why we donate 10% of every purchase to Suicide Prevention Hotlines.
All Choppy Seas Trading Company products are handmade in small batches and hand-packaged. There may be a slight variation in color, and sizing between the same products. Learn to love the imperfections in life.
Customer Reviews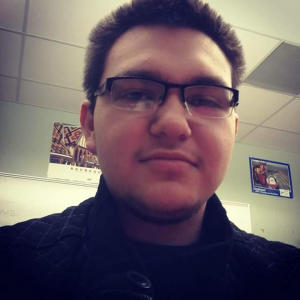 DM
07/21/2020
David M.

United States
Absolutely love!
One of my favorite soaps! Has a smell reminiscent of berries and another sweet smell i cant put my finger on. Definitely recommended for anyone!