CAPTAIN AHAB'S "White Whale" Premium All-Natural Lip Balm
Captain Ahab's "tragically great" lip balm is the cure for crusty puckers! Our White Whale concoction is a subtle, velvety vanilla blended with leaves of spearmint and peppermint along with eucalyptus and menthol. A smooth, refreshing blend, this scent channels Ahab's fierce nemesis and helps the hunted become the hunter.
TL;DR
keeps your crusty puckers moisturized and hydrated

contains natural SPF protection

eucalyptus essential oil can ease symptoms of infections and cold sores

smooth & creamy without leaving sticky lips

oval tube lays flat in the pocket for everyday carry
What does it do?
Captain Ahab's Lip Balm is a "tragically great" handmade lip balm designed to protect your precious smackers in even the harshest conditions. Every sailor knows how much the opens seas, harsh winds, and salty air can chap those lips. Use Captain Ahab's to keep your kisser as smooth as a baby cephalopod's undercarriage!
This exquisite lip balm contains natural SPF and moisturizers. The beeswax contains natural emulsifiers that help retain moisture in the skin. Regular use can also help ease the symptoms related to infections and cold sores. Captain Ahab's Lip Balm is smooth and creamy without leaving a waxy drag or sticky lips.
The specs:
Captain Ahab's Lip Balm is lovingly hand poured into 0.15 fl. oz. (4.5mL) tubes. These oval tubes are designed to lay flat in your pocket for easy daily carry. We also have limited runs of 0.25 oz. slider tins. NOTE: The label on the slider tins says 0.15 oz because we use the same labels but they do hold 0.25 oz.
How to use:
Remove cap, rotate base, and rub it on, ya' dingus!
Additional uses:
lip balm, dry spot touch up on hands, callous tear repair
Ingredients:
beeswax, candelilla wax, carnauba wax, castor oil, olive oil, soybean oil, flavor, eucalyptus essential oil, red raspberry essential oil, menthol, and plenty of lip-smacking goodness.
Terms:
Choppy Seas Trading Company is dedicated to providing the best handmade goods for the everyday sailor. We understand navigating the choppy seas of life can be hard. That is why we donate 10% of every purchase to Suicide Prevention Hotlines.
All Choppy Seas Trading Company products are handmade in small batches and hand-packaged. There may be a slight variation in color, and sizing between the same products. Learn to love the imperfections in life.
Customer Reviews
11/14/2021
Victoria S.

United States
Favorite Chapstick
easily my favorite chapstick by far!
10/24/2021
Joan R.

United States
Excellent Product!
This lip balm is the best I have ever used (and I have used all types of lip balm for over 40 years). It keeps my lips smooth even under a mask (others do not). The consistency of the balm is second to none. It lasts longer than others, because it doesn't have to be applied as often. I would highly recommend it.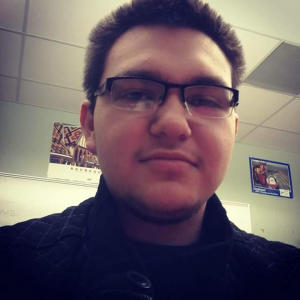 DM
07/07/2021
David M.

United States
Great as always
Smell is great, comb is awesome, this place is one of my favorite places to order from even if I can't always do that.
06/03/2021
Glenda S.

United States
Love it!
This lip balm is amazing! I keep it handy all the time.
12/16/2020
Anonymous

United States
Lip balm
This is the BEST lip balm I've ever used!