CAPTAIN AHAB'S "Barrelman" Bar Soap
TL;DR

keeps your skin moisturized and hydrated

custom blend of argan oil, kokum butter, and botanicals

botanicals provide additional skin enrichments

NO added detergents, parabens, or surfactants
What does it smell like?
Our Barrelman scent is masculine, bold, and complex featuring spicy top notes of ginger, peppercorn, and spice followed by hints of tobacco leaf and aged teakwood. This sits on a base blend of sandalwood, amber and dark musk. This fragrance is infused with natural essential oils including cedarwood, patchouli, black pepper, and pimento berry. The Barrelman channels the mysterious sailor returned from an alluring dark land full of adventure, riches, and loss. He is a complex, quiet man who has experienced more than anyone could imagine.
What does it do?
Captain Ahab's "tragically great" bar soap is the cure for crusty husks! This exquisite bar soap contains a custom blend of natural hydrators such as Moroccan Argan oil, Coconut Oil, and Kokum Butter. The added botanicals including aloe, Irish moss, and marshmallow root provide additional skin enrichments. Captain Ahab's Bar Soap is smooth and builds a creamy lather without using added detergents, parabens, or surfactants.  
The specs:
Captain Ahab's Bar Soap is lovingly hand-poured in 2" x 3" 4 oz. molds then shrink wrapped.
How to use:
Rub between hands, washcloth, or loofa to build lather then apply all over the body. I mean c'mon, you know how to use soap!
Ingredients:
Sorbitol, Coconut Oil, Propylene Glycol, Stearic Acid, Glycerin, Water, Sodium Hydroxide, Argan Oil, Kokum Butter, Silk Amino Acids, Calendula Extract, Sunflower Extract, Aloe Leaf Extract, Carrageenan Extract, Marshmallow Root Extract, Titanium Dioxide, Fragrance, FD&C Blue #1.
Terms:
Choppy Seas Trading Company is dedicated to providing the best handmade goods for the everyday sailor. We understand navigating the choppy seas of life can be hard. That is why we donate 10% of every purchase to Suicide Prevention Hotlines.
All Choppy Seas Trading Company products are handmade in small batches and hand-packaged. There may be a slight variation in color, and sizing between the same products. Learn to love the imperfections in life.
Customer Reviews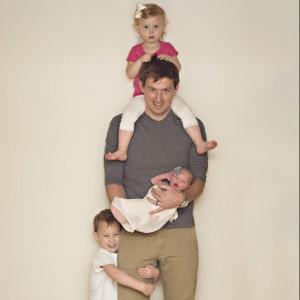 BM
08/19/2021
Brett M.

United States
Wow - great smelling, and extremely practical
Not only is the soap one of the best smelling I've owned, but it came with a mesh holder that keeps it together and helps lather it up! I continue to be impressed with everything I buy from Choppy Seas! Good on ya mates!
07/07/2021
Anonymous

United States
We love Captain Shan's soap!
We've used handmade soap for a long time because it's just so good for the skin, my husband switched to this and LOVES it. We both love the scents, and no longer have to use moisturizer, even in winter, as long as we use the handmade soap. It doesn't pull the natural oils out of your skin. The bars last a long time too! As long as Caleb is in business I don't see why we'll ever use anything else!
01/08/2021
Robert L.

United States
Great Scent
I Love this soap! Great, spicy scent and it lathers really well. I will definitely buy it again.
09/28/2019
Anonymous

United States
Soap!!
Great Soap! Great lather, best fragrances and long lasting soap bars. Huge game!