BEARD SAUCE - Handcrafted Beard Tonic - Beard Oil
TL;DR

all-natural carrier oils and essential oils
designed to condition the face mane
soothes itchy skin
reduces beardruff
hydrate, soften, and tame the frizziest of face mops
created to make your beard look shiny, happy, and healthy
What's it smell like?
Original - Clean and fresh with hints of eucalyptus, tea tree, and frankincense; designed specifically to be aromatic and comforting.
Yukon - Cool, citrus, and woodsy scent with hints of pine, nutmeg, and fir needle designed specifically to trick you into thinking you are the greatest arctic prospector to ever walk the earth. 
Bear Wolf - Smoky, earthy scent with hints of cypress, cedarwood, and birch tar designed specifically to remind you of the great outdoors, camping, and wrestling with mythical woodland creatures. It smells like a campfire and it's freaking awesome!
Lockdown - Our most intensely aromatic blend with a unique cooling sensation is a blend of herbal spiciness with a touch of citrus and mint.  
Shenanigans - Grapefruit, lime, and ginger combine to create an effervescent, refreshing scent that smells just like Sprite or 7-Up.
Cabin Boy - Unscented and great for people with sensitive skin, who tend to be allergic to essential oils, or who would rather scent themselves in another manner.
Scott Calvin *LIMITED EDITION* is designed to remind you of one thing: Christmas! Feel like a real Santa Claus with hints of peppermint, nutmeg, and spearmint. Side effects may include spontaneous weight gain and an insatiable desire for milk and cookies!
(Click any of the scent names above to be linked to the list of essential oils that make up the blends)
What does it do?
Beard Sauce is designed to eliminate beard itch, moisturize the hair and skin, smell awesome, and help you maintain a healthier lifestyle by using an all-natural product. Be prepared for the confidence boost that wearing Beard Sauce will bring! Keep smelling fresh all day and remember to bask in all your bearded glory!
The specs:
Beard Sauce is lovingly hand-poured in 2 fl. oz. (60mL) glass dropper bottles.

How to use:
Drop a dime size amount in your palm. Rub your hands together and then rub the sauce all in that face mane. Make sure to work into the skin. Now, bask in all your bearded glory.

Additional uses:
Beard oil, face and hand moisturizer, hair tonic

Ingredients:
Coconut oil, grapeseed oil, olive oil, jojoba oil, sunflower oil, calendula extract, sunflower extract, aloe extract, irish moss extract, marshmallow extract, essential oil blend, vitamin e, and plenty of bearded love.
Terms:
Choppy Seas Trading Company is dedicated to providing the best handmade goods for the everyday sailor. We understand navigating the choppy seas of life can be hard. That is why we donate 10% of every purchase to Suicide Prevention Hotlines.
All Choppy Seas Trading Company products are handmade in small batches and hand-packaged. There may be a slight variation in color, and sizing between the same products. Learn to love the imperfections in life.
Customer Reviews
Awesome Oils!
I love these oils. They smell great and keep my beard soft. These oils are the only ones I use now! Bear Wolf is my go to and Yukon is a close second favorite.
12/27/2021
Anonymous

United States
My husband loves Beard Sauce
Not only does it smell wonderful but it tames his beard and makes it feel softer. Would purchase again.
08/04/2021
Robert M.

United States
Great experience
Great company with amazing products.
03/10/2021
Anthony N.

United States
Great product
Great product! I use the beard oil on a daily basis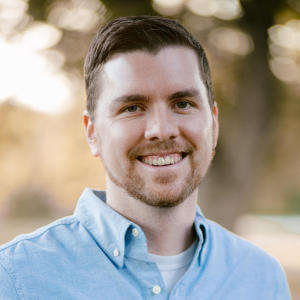 DM
12/26/2020
David M.

United States
Smelled great. Awesome gift!
Really love the way this oil smells, and my brother did too when I gave him a bottle for Christmas. Always look forward to the annual Scott Calvin release!